Some people have a basic idea of ​​what they want to achieve in their career. They want to make more sales, earn a higher income, or move to another job. However, somehow, they do not get the success they want. Why? Why is it that intelligent, motivated, motivated, hardworking individuals are not achieving the success they really deserve? This is because they have not set their clear goals. Goal setting for life is must.
They can have a general idea of ​​what they want to achieve. But the mind does not work effectively with the general idea. If you want to earn more income and you want to earn a couple thousand extra rupees, have you achieved your goal? No, of course not. Because you weren't specific about what you wanted to achieve. If you are not specific, your creative mind cannot help you reach your true purpose.
Read Also : –
For goals to be effective, goals must be written in the present tense using clear, specific words. For example, if your goal was to earn a salary of 20 lakhs per year, you would write I now earn 20 lakhs per year in one job. A job that allows me to express myself creatively.
The 12 Steps For Goal Setting
Completing the following steps will help you set goals effectively so that you can achieve positive results in your career.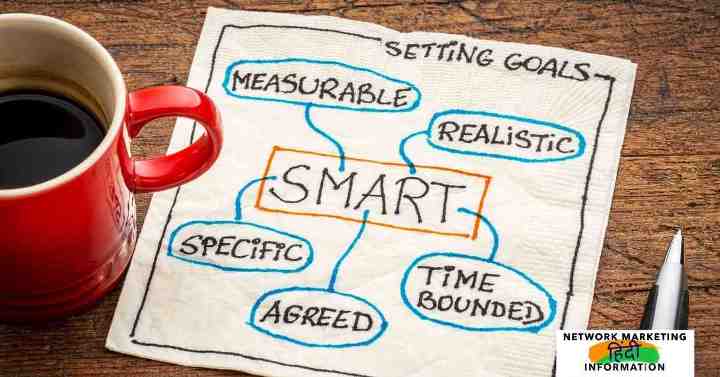 1. Decide what you want to achieve. The goal should be very specific. If you want to close more sales, how many more sales do you want to close? What is your sales close ratio? If you want to take another job, what are the characteristics of that job? Keeping these things in mind, write your goal.
Also read: – proven tips to get success in life
2. Goals Set a time limit to achieve. Each goal should have a time limit. If you don't have a date, the goal is just a wish or a dream.
3. Your goal should be believable to you. You must feel that the goal is achievable. If you believe that achieving this goal is impossible, then you will never take the necessary action to achieve this goal.
4. Where you are now, see your current status. You will never know how far you have to go if you don't know where you are already.
5. What obstacles do you need to overcome for your goals? Are there any obstacles that can make it difficult to achieve your goal? Be aware of the problem so that you can make a plan to overcome it.
Also know: – How to earn money in network marketing.
6. What will you need to learn? Do you need to take some specific knowledge or courses? Will you need to research new markets?
7. Which organization and which groups should you join? Are there certain groups of people who can make it easier for you to achieve your goals? How can you be associated with them? Make a relationship with these groups and spend more and more time with these groups.
Goal Setting – commitment to goal setting.
8. What are your benefits from your goal? Write maximum profit. The more benefits you can write off, the more likely you are to stick to the goal until it is achieved.
9. Develop an action plan Action plan. Determine the specific steps needed to achieve the goal. Start with goal attainment and work backwards.
10. Visualize that your goal is accomplished. Visualize yourself clearly as if you have already achieved the goal. If you want to close more sales, find yourself making more sales easily. Do this over and over again until it becomes a part of your subconscious mind.
11. Work daily to achieve the goal. Dreams and goals require an action plan. The best goal in the world will not be accomplished unless action is taken continuously.
12. Resolve to never give up on your goal. Decide that you will never give up, even when times are tough until you reach your goal.
Conclusion
There is no doubt that setting your goals is not an easy process if you try to follow these 12 Goal Setting Commitments. However, if you follow these steps, you will be sure to succeed if you follow them carefully.